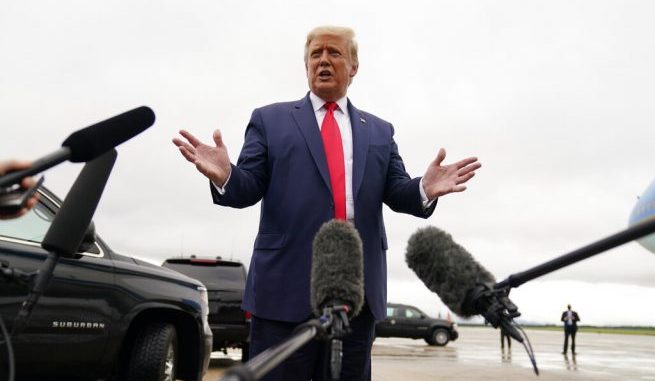 OAN Newsroom
UPDATED 5:45 PM PT – Thursday, September 10, 2020
President Trump has called on other Arab nations to join the latest peace agreement between Israel and the United Arab Emirates. The President added countries are "lining up" to join the treaty.
"Next week at the White House, we'll be having a signing between the UAE and Israel. We could have another country added into that. I will tell you, countries are lining up that want to go into it."
– Donald Trump, 45th President of the United States
He went on to say he's in talks with the king of Saudi Arabia on the matter. The President also said even Iran's ayatollah regime may finally join talks.
"Two things are going to happen. If we win the election, Iran will come and sign a deal with us very, very rapidly within the first, I would say, week. But let's give ourselves a month, because their GDP was down 25%, which is like an unheard of number. They'd like to be able to get back to having a successful country again." – Donald Trump, 45th President of the United States
The President added he also expects the Palestinian National Authority will want a peace deal with Israel once it discovers the majority of Arab nations have joined.