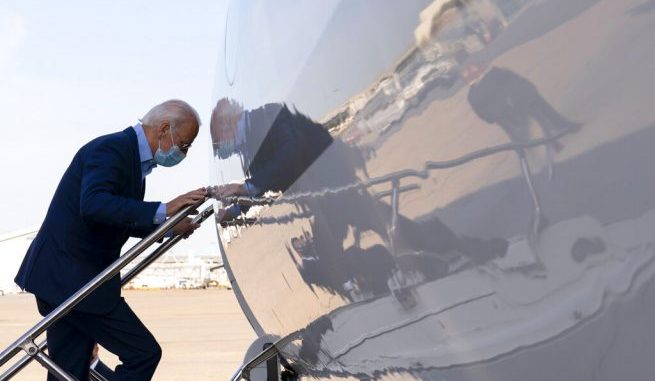 OAN Newsroom
UPDATED 10:38 AM PT – Wednesday, September 9, 2020
Democrat presidential nominee Joe Biden now says he would not issue a national face mask mandate, once again, flip-flopping on a previous pledge. He back-tracked on his one-time position during an interview earlier this week when he stated that he believes this kind of order is unconstitutional.
The 2020 Democrat's comments were a response to how President Trump has given more authority to the states to issue coronavirus guidelines. Biden said he hopes "we can trust the governors."
"Here's the deal…there's a constitutional issue with the federal government, whether they can issue such a mandate," he stated. "I don't think constitutionally they could, so I wouldn't issue such a mandate."
.@JoeBiden: "Be a patriot. Protect you fellow citizens…step up, do the right thing…let's institute a mask mandate nationwide starting immediately." @KamalaHarris: "That's what real leadership looks like." pic.twitter.com/wINZ5SDaDJ

— CSPAN (@cspan) August 13, 2020
This comes just one month after Biden called for a nationwide mask mandate while claiming the order would save about 40,000 lives.