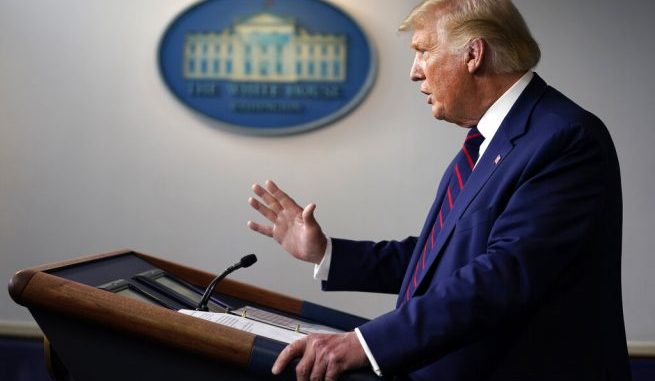 OAN Newsroom
UPDATED 6:39 AM PT – Monday, September 7, 2020
The Trump administration has been combating recent rumors spread by The Atlantic's hit piece, which accused him of making disparaging remarks about fallen service men and women. The president and his supporters are asking Americans to look at what he's done for our men and women in uniform over the course of his first term.
President Trump made a historic impact on U.S. armed forces when he signed the National Defense Authorization Act (NDAA) late last year. The bill pumps nearly $740 billion into the U.S. military for the development of military technology and personnel. The NDAA also gives troops a pay bump of more than three-percent and improves military education as well as child care.
"That's an all time record in the history of this country, that's the highest amount we've ever spent on our military,"said President Trump. "And that's after $700 billion in my first year and $716 billion last year, and it's all made right here in the USA."
The NDAA also led to the creation of the sixth branch of the U.S. military, which has been dubbed the U.S. Space Force. It aims to promote American dominance in space and attempts to encourage far-reaching missions to the Moon and Mars. No other president since Harry Truman, who oversaw the creation of the U.S. Air Force in 1947, has achieved creating a new branch of the military.
"I see the proof in the pudding and the proof in the pudding is our military is stronger and our Department of Veterans affairs is in a place that it has never been," stated Robert Wilkie, Secretary of Veterans Affairs. "This is the renaissance and it's all because of one man."
The president is also extending his national security strategy to his diplomatic efforts as he has recently brokered several peace deals in the Middle East and Eastern Europe. Additionally, he's in talks with Russian officials to extend a nuclear non-proliferation agreement, which is set to expire February 2021.