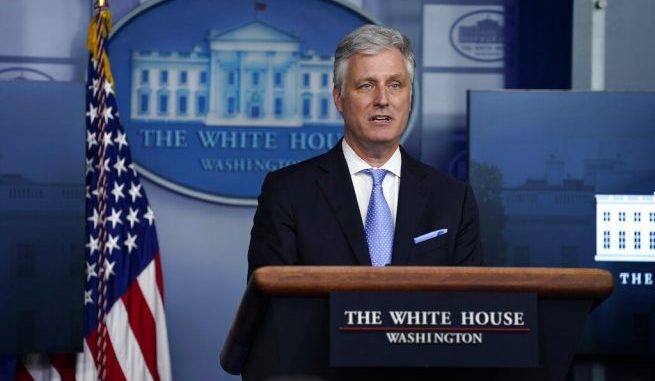 OAN Newsroom
UPDATED 1:15 PM PT – Friday, September 4, 2020
Top Trump administration officials recently touted their efforts to negotiate peace between Kosovo and Serbia.
On Friday, National Security Adviser Robert O'Brien, who is a special presidential envoy for the two regions, held a press conference to commemorate the historic peace deal brokered by President Trump.
The two countries have been at odds since the early 1990s after Kosovo declared independence from Serbia. Serbia has been under fire over the years for alleged ethnic cleansing policies towards Kosovo's Muslim Albanians.
"Things could only happen under a Trump administration and under the president's leadership. A peace through strength, foreign policy and national security policy. He put the pieces in place, and now we're reaping the peace dividend. It's happened to the Balkans, it's happened in the Middle East and we have more to come." – Robert O'Brien, U.S. National Security Adviser
Other than bringing the two countries together, the deal seeks to normalize relationships between Kosovo, Serbia and Israel. The Serbian government has vowed to move their embassy to Jerusalem.