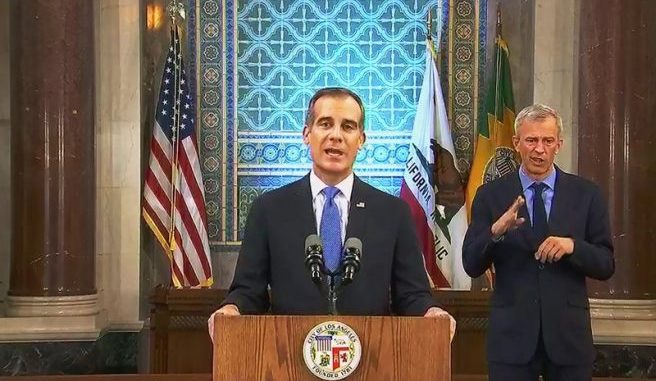 OAN Newsroom
UPDATED 12:50 PM PT – Thursday, September 3, 2020
Thousands of city workers in Los Angeles, California are preparing to be furloughed as the city copes with the cost of COVID-19. The Los Angeles City Council declared a fiscal emergency on Wednesday, which will effectively furlough 15,000 employees.
The tourist hub's revenue has seen a dramatic decline since the onset of the pandemic due to business closures and a crash in tourism.
The furlough will require employees to take 18 days off without pay. The city's mayor has said the cut will also directly affect him.
"So the furloughs apply to us as elected officials and to all civilian employees, including those who work in our office. I donated two months of salary earlier this year during the pandemic, so about a sixth of my net income. But I absolutely believe we have to lead by example, and we can't ask more from folks then we're willing to do ourselves." – Eric Garcetti, Mayor of Los Angeles
Beyond the furloughs, more than 1,200 employees will receive a $80,000 incentive as part of an early retirement buyout program.
Police officers and fire fighters will not be affected by the cuts. The furlough is scheduled to begin October 11th.