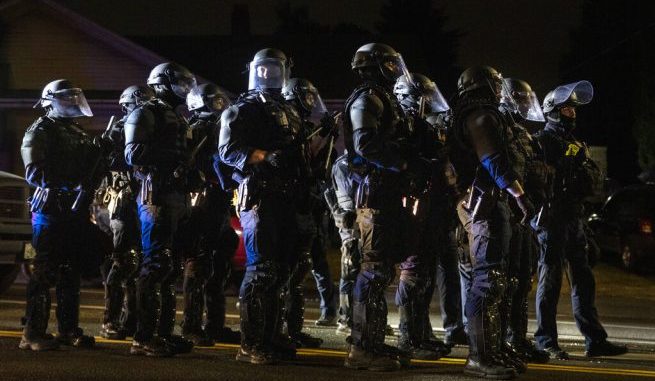 OAN Newsroom
UPDATED 3:40 PM PT – Thursday, September 3, 2020
The president of Portland's Police Association has called on city officials to allow police to do their jobs. On Wednesday, Daryl Turner said the police could proactively stop a lot of violence if the City Council and police commissioner would step back.
Turner previously claimed the city was set up for tragedy after $15 million was cut from the police budget.
He reiterated police don't have the ability to step in and help.
"Including our district attorney, who just came into office and already said there are certain violations and crimes that he will not prosecute related to the protests," added Turner.
WATCH: Portland Police Association President Daryl Turner says police could "stop a lot of this violence before it starts" if the far-left city council would let them do their jobs.

Radical Democrats are choosing lawlessness over protecting their own residents! pic.twitter.com/8wi7Rr12Zd

— Trump War Room – Text TRUMP to 88022 (@TrumpWarRoom) September 3, 2020
He noted gun violence has surged in Portland, while 911 calls are going unanswered.