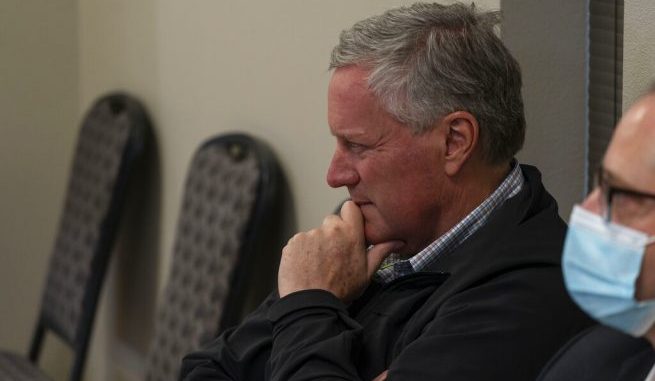 OAN Newsroom
UPDATED 10:37 AM PT – Tuesday, September 1, 2020
Chief of Staff Mark Meadows is making modest progress on securing a new coronavirus relief deal. He touted "real progress" in negotiations during an interview Tuesday.
Meadows referenced the "focused relief bill" being worked on by Sen. John Barasso (R-Wy.). He called the bill a "stepping off point" for a larger relief bill and suggested it could allocate as much as $500 billion in funding.
The White House chief of staff said the biggest issue now is coming to a consensus on how much money to give to state and local governments. He laid the blame on Democrats for the hold up.
"The biggest stumbling block that remains is the amount of money that would go to state and local help," he stated. "The speaker (Nancy Pelosi) is still at $915 billion, which is just not a number that is based on reality and certainly not a number that represents lost revenues for state and local governments."
Speaker Pelosi and Democrats: if you really want to help Americans, how about passing relief for small businesses and unemployment assistance ALONG with postal funding?

We agree on these. There's NO reason not to deliver relief for Americans right now.

— Mark Meadows (@MarkMeadows) August 22, 2020
Meadows is set to hold a phone conference on Monday with Treasury Secretary Steven Mnuchin and Senate Republicans, where they will likely approve Sen. Barasso's so-called "skinny" relief bill.