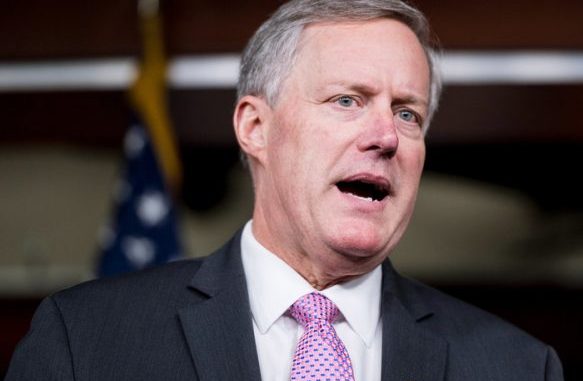 OAN Newsroom
UPDATED 11:05 AM PT – Saturday, August 29, 2020
According to White House Chief of Staff Mark Meadows, coronavirus relief talks remain at a standstill.
On Friday, he told reporters House Speaker Nancy Pelosi rejected his most recent offer for a $1.3 trillion bill, which he proposed during a phone call Thursday.
He reiterated Republicans are focused on enhanced unemployment benefits, aid for small businesses and ensuring childcare remains affordable amid the pandemic.
Meadows went on to say the House speaker is blocking efforts to move forward on the policies both sides agree on.
"$1.3 trillion of aid she said no to," he said. "She would rather have zero and keep it at $2.2 trillion."
Pelosi has accused Republicans of not taking the process "seriously," while Meadows has blamed Democrats for the deadlock in negotiations.