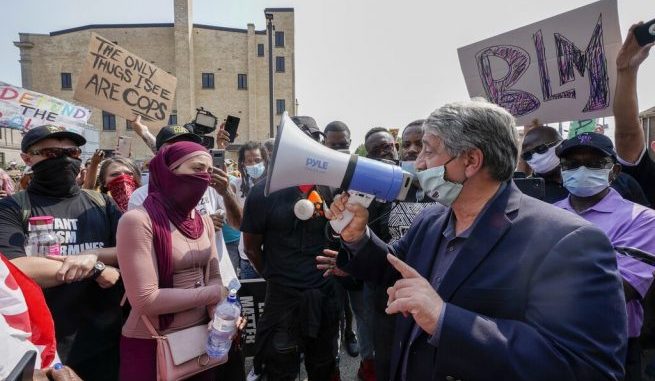 OAN Newsroom
UPDATED 3:45 PM PT – Saturday, August 29, 2020
Kenosha Mayor John Antaramian has stood by local law enforcement heads, despite calls for their resignation. On Friday, Antaramian told reporters he has no intention of firing Kenosha Police Chief Daniel Miskinis or County Sheriff David Beth.
Both officials came under fire for their responses to the shooting of Jacob Blake and their handling of recent protests.
According to the mayor, law enforcement did the best they could with all that was going on.
"The police, sheriff, the National Guard, all the other entities that are here from all over the state and the feds that are helping us, we appreciate and give them a great deal of credit for helping us get to where we are today, where the violence has dropped dramatically," stated Antaramian.
Officials are expecting more protests in the city. They, along with protest organizers, have called for demonstrations to be peaceful moving forward.