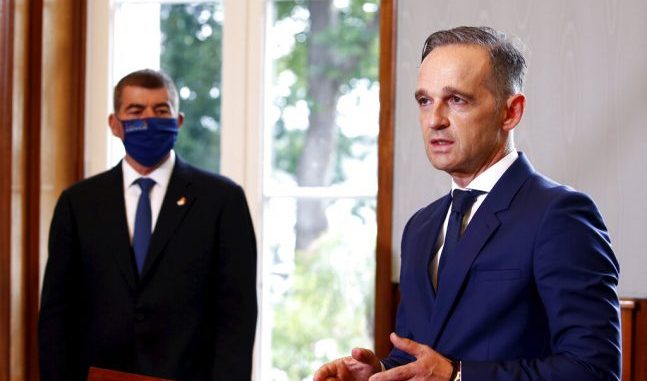 OAN Newsroom
UPDATED 4:25 PM PT – Thursday, August 27, 2020
Germany has aligned itself with Israel by saying a weapons embargo on Iran should be extended. Foreign ministers from both countries met in Berlin on Thursday to discuss the embargo, which is set to expire on October 18th.
Israeli leaders have claimed the extension would prevent Iran from getting advanced weapons, while German officials believe the 2015 nuclear deal is the best path forward.
Foreign Minister Gabi Ashkenazi recently announced he would like to see other European countries aside from Germany working to prevent Iran from getting nuclear weapons.
"Given the behavior of Iran, to allow them in less than two months to be able to get advanced, modern weapons systems and to spread them around the Middle East, I don't think it's productive," he stated.
Meanwhile, the U.S. has shown support for a full extension of the Iranian embargo. However, German Foreign Minister Heiko Maas has said the request would "almost certainly" be vetoed by Russia and China in the UN Security Council.