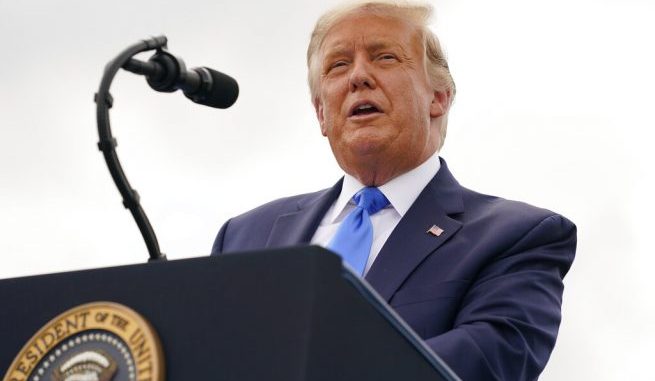 OAN Newsroom
UPDATED 6:52 AM PT – Monday, August 24, 2020
President Trump recently met with our nation's essential workers who have been on the frontlines of the coronavirus pandemic. He made the surprise appearance at the White House Monday during the first night of the Republican National Convention.
The meeting featured several nurses, postal workers, a truck driver, custodian and law enforcement personnel. The president took a moment to honor each individual and thanked the group for their hard work. He also highlighted their experiences during the pandemic.
"These are great, great people," said President Trump. "Doctors, nurses, firemen, policemen — we want to thank you all, you have been incredible and we want to thank you and all of the millions of people that you represent."
This segment highlights a side of the President the White House doesn't show much.

Unscripted Trump hanging out with real people, essential workers.

Hope they do this every night. https://t.co/sb4ci4vXBH

— Jack Posobiec ?? (@JackPosobiec) August 25, 2020
Earlier Monday, the president made a surprise visit to the convention's nominating proceedings in Charlotte, North Carolina where he personally thanked each state delegate.