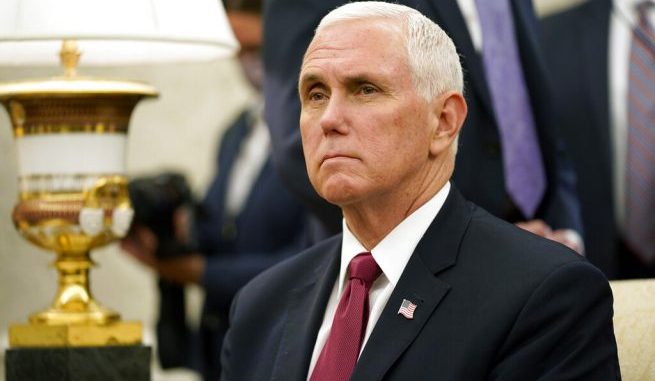 OAN Newsroom
UPDATED 8:13 AM PT – Friday, August 21, 2020
Vice President Mike Pence said the 2020 Democratic National Convention painted an overly negative view of the U.S. and did not address any of what President Trump has done to better the nation.
During an interview Friday morning, Pence pointed out that Democrats failed to acknowledge violence in largely Democrat-led cities or the threat posed from China.
The DNC came to an end Thursday after featuring multiple left wing speakers. Pence said the convention revealed Democrat presidential nominee Joe Biden is driven by leftist-socialist policies.
According to the vice president, voting for Biden would be dangerous for America.
"It's a choice between President Trump's record and agenda of freedom and opportunity versus a Democrat agenda driven by the radical left," he stated. "And Joe Biden's vision will result in socialism and decline for America."
President @realDonaldTrump: "Under my administration, we ENDED the War on American Energy." pic.twitter.com/EUjLlxB3QJ

— Team Trump (Text TRUMP to 88022) (@TeamTrump) August 20, 2020
The 2020 Republican National Conventio is set to begin Monday and Pence said Republicans will focus on policies President Trump has pushed forwards to better the country.
The vice president also noted that the Trump administration is optimistic the president will win the election and save America from the leftist agenda.