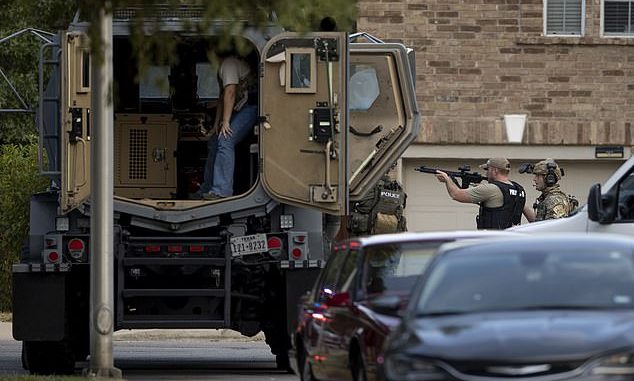 OAN Newsroom
UPDATED 12:03 PM PT – Monday, August 17, 2020
Three officers were shot and three hostages were recovered after an 18-hour long stand off came to an end in Cedar Park, Texas.
The suspect's mother called 9-1-1 Sunday afternoon after he allegedly kicked down the door of her home and acted "very aggressively." He then barricaded himself in the home with three family member, including his mother and two young siblings.
When authorities arrived, the young man allegedly opened fire and shot three officers. The injured officers were then rushed to the hospital and are now recovering.
Authorities said negotiators were in contact with the suspect periodically over the course of the stand off. They urged him to peacefully surrender his family.
After approximately 16-hours, the young man released his siblings and their dog Monday morning while his mother remained in the house with him. The negotiating team continued to work with him to release his mother.
Roughly two-hours after his siblings came out, the suspect peacefully surrendered with his mother. Police said the suspect is in his mid-twenties and has a history of mental health issues.
NEW: Governor Abbott releases a statement on shooting of Cedar Park officers. pic.twitter.com/qEtw5a5l4A

— Tony Plohetski (@tplohetski) August 16, 2020
Officers involved said this was one of the most complex situations they have ever encountered, but they are grateful it ended peacefully and everyone is going to be okay.