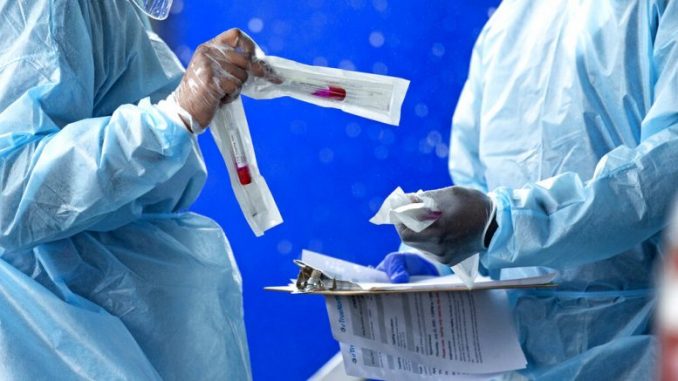 OAN Newsroom
UPDATED 7:09 AM PT – Monday, August 17, 2020
Yale University researchers may have changed the coronavirus testing game with a new method solely based on a person's saliva.
The FDA recently issued emergency authorization for Yale's SalivaDirect method, which was developed in their School of Public Health. The new method attempts to provide a less expensive, less invasive and simpler way to test.
"The results that we were seeing seeing for the saliva examples were even in some cases better than what we we're seeing in nasopharyngeal. These were COVID-confirmed patients that we were initially testing, so they should have been testing positive for SARS-CoV-2." 
— Anne Wyllie, PhD, Associate Research Associate of Epidemiology – Yale School of Medicine
SalivaDirect testing became popular with its effectiveness in diagnosing asymptomatic NBA staffers and players. Researchers found the testing produced similar results to nasal swab tests, but came in less than three-hours.
They also found saliva samples can remain stable in prolonged periods of time in warmer areas. On top of that, the samples are flexible enough to produce similar results with different chemical compounds.
"And overall it's faster, so it can really be scaled up so more tests can be done and that is really gonna help to, you know, ramp up testing," explained Dr. Chantal Vogels, Postdoctoral Fellow at the Yale School of Public Health. "It's gonna be more scalable, it's gonna be more accessible and we're just really exited about that."
Researchers don't intend on commercializing their tests, which are estimated to cost around $10 per test. They hope their new method can be used to help struggling communities worldwide.