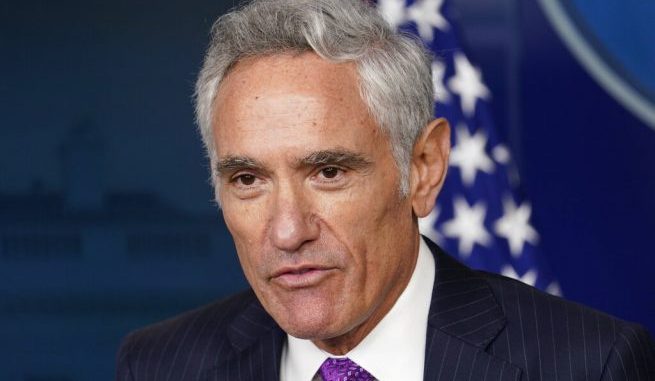 OAN Newsroom
UPDATED 8:15 AM PT – Thursday, August 13, 2020
President Trump's incoming COVID-19 adviser, Scott Atlas, joined administration officials for a roundtable discussion on sending children back to school despite coronavirus concerns nationwide.
During the 'Kids First: Getting America's Children Safely Back to School' event at the White House Wednesday, Atlas sat alongside President Trump, Vice President Mike Pence, Education Secretary Betsey Devos and families with school children.
Atlas is the latest addition to the White House's coronavirus response team and appears to be in-line with the administration's desire to send students back to school.
"We know that the risk of the disease is extremely low for children, even less than that of seasonal flu," he stated. "We know that the harms of locking out the children from school are enormous and we also know, as we all would agree, that educating America's children is right at the top of the list for our nation's priorities."
Vice president Pence echoed those sentiments.
"We believe that we can safely reopen our schools, we know that it's best for our kids," he noted. "We don't want them to fall behind academically, but also we don't want our kids to miss out on the counseling that they receive, special needs services, as well as all the nutrition programs that are available just at our schools."
President Trump later held a press briefing, where he released his administration's list of eight general recommendations for districts preparing to reopen the schoolhouse gate in the fall. Some of the guidelines include wearing face masks, frequent hand-washing, frequent sanitizing and requiring students to assess their health every morning.
The president extended those recommendations to college campuses as well. He said university students are at a similarly low risk of contracting the virus as school children.
"College-age students continue to be one of the lowest risk demographics,"said President Trump. "More than 99.8% of the deaths from this horrible disease, the invisible enemy we call it, occur in people over 24 years of age."
The president went on to say his administration will provide up to 125 million reusable masks to various school districts around the country and stands ready to deploy CDC teams to support schools that need help in safety and in order to safely reopen.