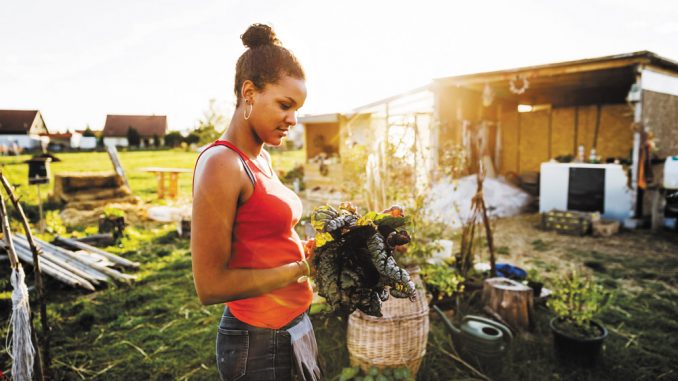 Slow and Steady Wins the Race
Getting away from the bustle of today's traffic and transportation hassles, the constant interaction with people, especially when it's uninvited, and the oversight and aggravation that comes with the connectivity of the Information Age are goals we can relate to.
For many, whether they're preppers or survivalists, or not, the vision of living in a cozy cabin in the woods, above a meadow bordering a pristine lake, far off the beaten path is a very attractive dream.
Frankly, I call this my happy place, but, sadly, the grass on the other side of the daydream isn't as green and stress-free as we imagine.
Homesteading is a pretty serious undertaking, and it's not for the weak or faint of heart. One of my favorite sayings is, "If it is to be, it is up to me," and there are few purer examples of what this quote means than living in a completely self-sufficient situation.
The fact is, living off the land requires knowledge, skills, strength, organization, good health and unflinching dedication to strict short-, medium- and long-term goals that have to be met, or serious consequences will result.
And don't forget the wherewithal to acquire the property, tools and supplies to make this happen. This is not something one can decide to do on a whim or because their motivation is just to get away from an unsatisfying or unsafe situation.
The best inspiration for making this transition is because you want to become the type of person who thrives in such an environment, not the longing to escape the dissatisfying status quo.
That said, there is real hope that you can make your way to your utopia with a lot less aggravation than I outlined above. Start where you are by making incremental changes. Referring to the articles in this issue, take heart from lessons our writers have learned and execute your first steps accordingly.
For most people, digging the first furrrow in a new home garden is a satisfying and cathartic event. Whether it's in a window box overlooking a busy boulevard or a small plot where the swing set used to be, it's one of the first steps to becoming more reliant on yourself.
Ultimately, this will provide you with more benefits than just the fresh and nutritious food that will soon be springing forth from the soil.
If you're already there and up for the next challenge, that can range from adding some small animals to your space, as outlined in our article on raising chickens or installing a beehive, to growing medicinal and therapeutic plants that can reduce your dependence on pharmaceuticals.
Adding hunting to your self-reliance résumé broadens your skill set every time you experience another excursion in the field.
All of these endeavors, and many others that can be undertaken from your current location, help you grow your capabilities into what will be needed if you eventually decide to make the move to a homestead.
Another quote I like to keep in mind is, "Slow and steady wins the race." The fact is, you can't just snap your fingers and make a successful major life change, but gradual, deliberate and meaningful adjustments will lead to the transformation you desire.
For more material on homesteading, prepping and survival topics, visit our website at ASGMAG.com. There, you'll find almost 800 articles written by experts who have walked the walk for years; instructors, writers, combat veterans, self-defense authorities and others who have been in and overcame the situations they documented for American Survival Guide.
In addition, you can sign up for our free weekly newsletter, subscribe to print and digital versions of our magazine, and shop our archive of print and digital back issues. You can also join our social media communities on Facebook at facebook.com/AmericanSurvivalGuideMagazine and Instagram at instagram.com/ASGmagazine.
Living off the land is a realistic and liberating way of life. Thanks for taking your next steps with American Survival Guide!
Editor's note: A version of this article first appeared in the November, 2019 print issue of American Survival Guide.