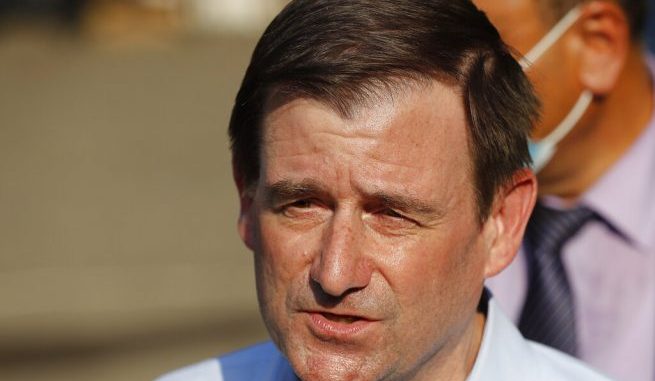 OAN Newsroom
UPDATED 11:44 AM PT – Thursday, August 13, 2020
The FBI said they will join Lebanese and international investigators to get to the bottom of the Beirut explosion.
Undersecretary for Political Affairs David Hale confirmed the news Thursday. He said the FBI decided to involve themselves at the invitation of the Lebanese government.
Hale went on to say the public wants to know the truth behind the negligence that led to the explosion.
"If that same spirit of unity and collaboration and of focus on getting things done could not only be tapped to rebuilt Beirut, but to undertake the necessary reforms that will bring the kind of transformation that is necessary for Lebanon to make sure things like this never happen again," he stated.
David Hale, U.S. Undersecretary for Political Affairs, gives a thumbs up to protesters chanting:

"They're criminals! Don't bail them out! Don't give them a lifeline!"

They are referring to corrupt Lebanese officials linked to #Iran & Hezbollah. pic.twitter.com/7u5lNDlGhR

— Heshmat Alavi (@HeshmatAlavi) August 13, 2020
The blast left roughly 6,000 people injured and 300,000 without housing.