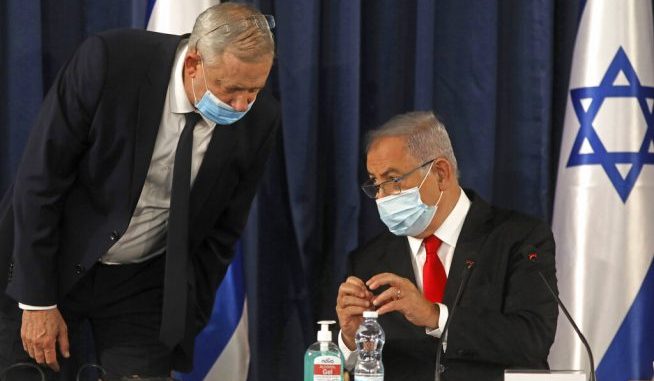 OAN Newsroom
UPDATED 8:14 AM PT – Tuesday, August 11, 2020
Israeli Prime Minister Benjamin Netanyahu has vowed tough retaliation against anyone who attempts to attack the Jewish state.
While speaking to reporters on Monday, the prime minister said four suspects had attempted to plant explosives at the Syrian border, but were repelled by Israeli soldiers. He did not specify the allegiance of the attackers, but reports blamed Islamic terror group Hezbollah.
This came after some terror groups accused Israel of destroying the Hezbollah warehouse in Beirut last week. Netanyahu is now warning against any attacks on Israeli troops.
"You saw that the IDF thwarted an attempted sabotage on the Syrian front, we acted yesterday against the Gaza Strip, against rogue fire and of course the issue with Lebanon is still in the air," he stated. "We will harm anyone who tries to harm us and anyone who harms us — this principle stands."
According to reports, Hezbollah may be ramping-up its terror activities in retaliation for the recent explosion in Beirut.