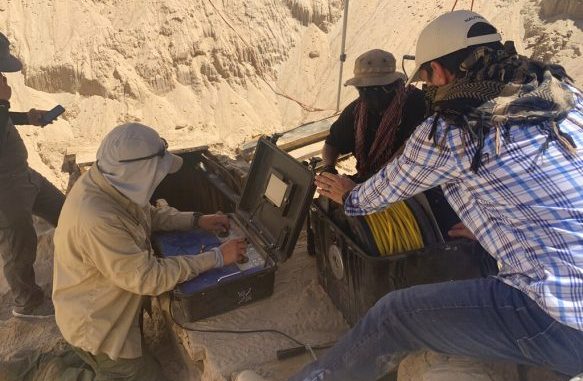 OAN Newsroom
UPDATED 11:45 AM PT — Saturday, August 8, 2020
A team led by ICE officials recently discovered what's being called "the most sophisticated smuggling tunnel in U.S. history."
According to reports, an incomplete 1,300 foot tunnel running between Mexico and Arizona was found earlier this week.
Officials explained the tunnel was equipped with ventilation, water lines and electrical wiring. It also featured a rail system and extensive reinforcement.
"Right now, this is one of the most sophisticated tunnels we've seen in the United States," stated Border Patrol agent Vinny Dulesky. "The material used to build it and the terrain it had to traverse through makes it really special."
Agents made the discovery after investigating a sinkhole outside of Yuma, Arizona.