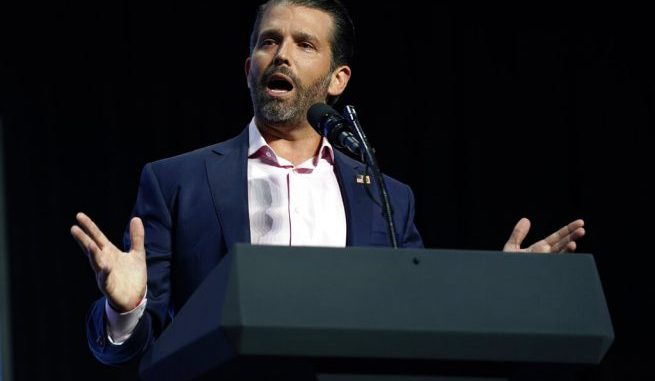 OAN Newsroom
UPDATED 2:00 PM PT — Thursday, August 6, 2020
President Trump has confirmed he's looking very closely into a controversial gold and copper mine project that was proposed for development in Alaska. The Pebble Mine project drew criticism from Donald Trump Jr. this week, which prompted the president to weigh in on the matter.
At the center of debate is whether the mine would disrupt the state's major salmon market by Bristol Bay. It is known as one of the largest of its kind in the world.
The president's son has expressed his concern on Twitter. He wrote "as a sportsman who has spent plenty of time in the area," he believes the project should be stopped.
As a sportsman who has spent plenty of time in the area I agree 100%. The headwaters of Bristol Bay and the surrounding fishery are too unique and fragile to take any chances with. #PebbleMine https://t.co/4ffLdF4Qqe

— Donald Trump Jr. (@DonaldJTrumpJr) August 4, 2020
President Trump, however, admitted he hasn't ruled anything out.
"I don't know of the argument yet, but I'd certainly listen to both sides. My son has some very strong opinions and he is very much an environmentalist. He was very impressed with what we did yesterday, because that's one of the great environmental bills ever signed since over 100 years (ago). …We've done a lot for Alaska, it's a special place. I'll take a look at that, it's interesting." – Donald Trump, 45th President of the United States
The debate was reignited by a decision last month, in which officials ruled the project wasn't a threat to the local salmon industry.