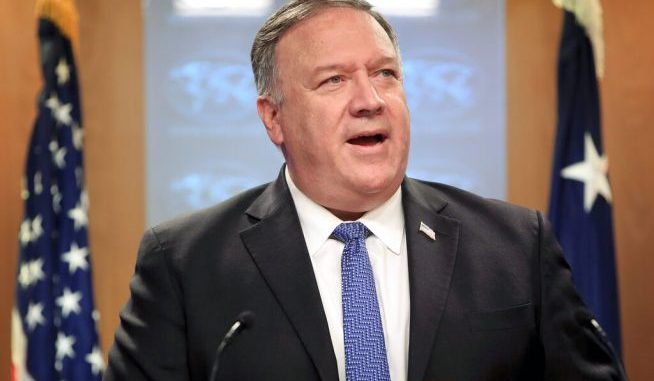 OAN Newsroom
UPDATED 4:15 PM PT — Wednesday, August 5, 2020
Secretary of State Mike Pompeo has ramped up his criticisms of Chinese owned apps by calling for their removal from U.S. app stores. On Wednesday, Pompeo called apps like TikTok and WeChat a significant threat to Americans' data security.
He added the Trump administration has been working to prevent Chinese tech giant Huawei from preinstalling or offering U.S. apps on its devices.
The secretary went on to say the U.S. will also be taking action against certain online storage systems, which are reportedly run by Chinese companies like Alibaba and Tencent.
"The State Department will work closely with commerce and other agencies to limit the ability of Chinese cloud service providers to collect, to store, and to process vast amounts of data and sensitive information here in the United States," stated Pompeo.
He has urged all other "freedom loving nations" and companies to join the movement.
In the meantime, Microsoft is negotiating a takeover of TikTok operations in the U.S. This came after the president recently threatened to ban the app, so long as it remains under Chinese ownership.