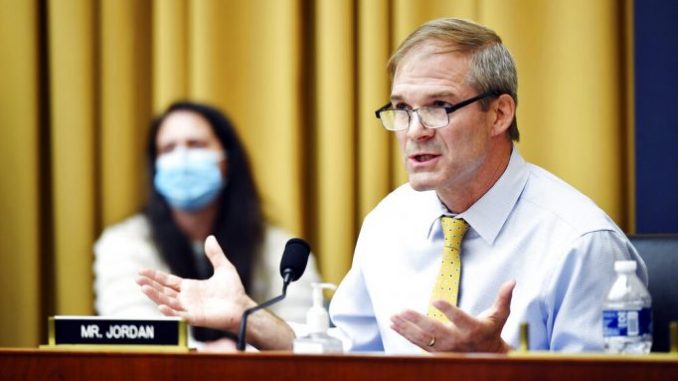 OAN Newsroom
UPDATED 1:30 PM PT — Wednesday, July 29, 2020
Rep. Jim Jordan (R-Ohio) grilled Big Tech executives about anti-conservative bias this week. During Wednesday's congressional antitrust hearing, he said it's a fact social media companies have been actively targeting and silencing conservative users on their platforms.
According to the lawmaker, most occasions of censorship have occurred this year. He added this is important to note, since 2020 is an election year.
Jordan went on to call for more accountability from these companies, which he claimed are trying to influence U.S. politics.
"We all think the free market is great, we think competition is great. We love the fact that these are American companies, but what's not great is censoring people, censoring conservatives, and trying to impact elections. If it doesn't end, there have to be consequences. That's what I'm concerned about and what I think so many Americans are concerned about." – Jim Jordan, U.S. Representative
During the hearing, Rep. Jim Sensenbrenner (R-Wis.) also discussed the issue of anti-conservative bias. He added "conservatives are consumers too and they need the protection of antitrust laws."