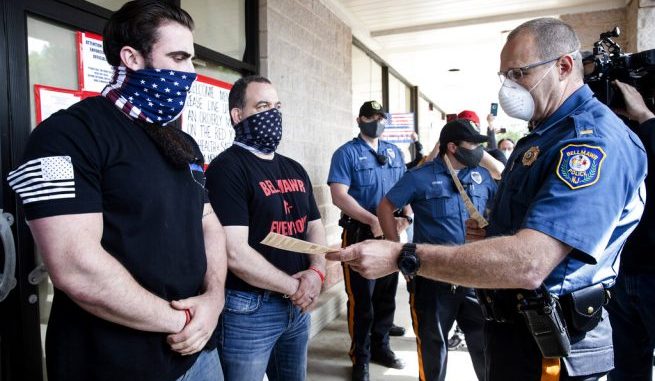 OAN Newsroom
UPDATED 1:40 PM PT — Tuesday, July 28, 2020
Two New Jersey gym owners are facing charges for defying the state's coronavirus lockdown order. On Monday, the owners of Atilis Gym in Bellmawr were charged with fourth-degree contempt, obstruction and violation of a disaster control act.
Frank Trumbetti and Ian Smith were arrested late last week when police arrived at their gym following multiple complaints. When law enforcement asked them to leave and close down the gym, the men refused.
In a public statement, Trumbetti doubled down on his decision.
"I am not closing my doors again unless I'm behind bars and unable to lock the door," he stated. "And I made that promise and I guarantee this door will be open every single day unless he puts handcuffs on me."
Smith echoed his remarks and expressed concern over the financial impact on their business with all the new legal fees.
"We will not be leaving the building unless we're taken out in hand-cuffs…they're probably going to try to hit us with some heavy fines," he explained. "In the last ruling, the judge said we could be held responsible for attorney general fees, which is a convenient way of bankrupting us."
Two of the charges were disorderly persons summonses, while the contempt charge is a misdemeanor carrying up to 18-months in jail.