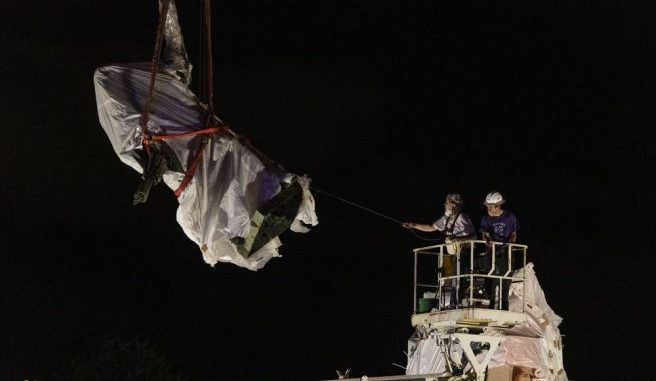 OAN Newsroom
UPDATED 11:15 AM PT — Sunday, July 26, 2020
The removal of two Christopher Columbus statues has ignited a debate in Chicago. Mayor Lori Lightfoot removed the statues from Grant Park and Little Italy Friday morning after briefly consulting with Italian American leaders.
The move came swiftly and unexpectedly, as Lightfoot was initially opposed to "erasing history." In the end, she said removing the statues would be "best for the safety of the city."
We took this step in response to demonstrations that became unsafe for both protesters and police, and to efforts by individuals to independently pull the Grant Park statue down in an extremely dangerous manner.

— Mayor Lori Lightfoot (@chicagosmayor) July 24, 2020
Despite the mayor's efforts to "protect public safety and preserve a safe space," some were unhappy with the decision.
"You don't just go in the middle of the night, tear down a statue and celebrate this socialist cancel culture," stated local Alderman Anthony Napolitano.
The statues will be stored in an undisclosed location until officials decide on a final resting place.
According to Lightfoot, there will be an announcement regarding a formal process to evaluate each statue memorial and monument in the city of Chicago.