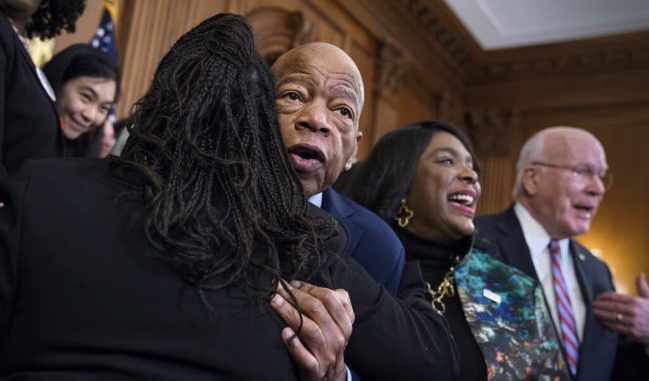 OAN Newsroom
UPDATED 7:33 AM PT — Monday, July 27, 2020
Democrats in the House are pushing to rename the Voting Rights Advancement Act after the late representative and civil rights leader John Lewis.
House Majority Whip Jim Clyburn will reportedly submit a renaming request for the bill Monday. The legislation was passed in the House in December and calls to increase federal supervision over state election policies.
As Senate Majority Leader Mitch McConnell has yet to take the bill up, Democrats hope attaching Lewis' name to it will increase pressure to hold a vote.
To honor John Lewis' life and legacy, I'm calling on Mitch McConnell to immediately bring the Voting Rights Advancement Act to the Senate floor for a vote and the Senate should name it the John Lewis Voting Rights Act of 2020.

— Kamala Harris (@KamalaHarris) July 20, 2020
"Let's go to work and pass that bill because it's laid out the way the the Supreme Court asked us to lay it out and if the president would sign that then I think that's what we would do to honor John," said Clyburn. "…Words may be powerful but deeds are lasting."
The House majority whip has said the best way for the Senate to honor Lewis is to consider the measure.