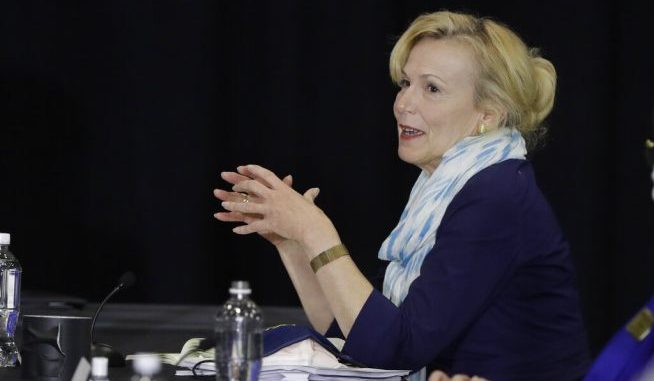 OAN Newsroom
UPDATED 11:43 AM PT — Monday, July 27, 2020
Dr. Deborah Birx of the coronavirus task force is advising Kentucky to close bars in an effort to combat the spread of the virus in the state. She laid out a number of recommendations for the state in a press conference Sunday after meeting with Gov. Andy Beshear (D) and state health experts.
Dr. Birx said people should be wearing masks in any indoor public space and in their homes if they are in a multi-generational household. She also urged people in the state to avoid large social gatherings.
"We do believe that there are states that need to close their bars to decrease indoor gatherings to less than 10 and to decrease social gatherings to less than 10," she stated.
Today we will be announcing additional steps to curb the spread of #COVID19. Tune in at 4 p.m. EDT to watch live via https://t.co/n7homY7tSv or https://t.co/ofGhdJMJFP for closed captions. pic.twitter.com/FIB0VShxNe

— Governor Andy Beshear (@GovAndyBeshear) July 27, 2020
"We have a real call to action for every Kentuckian to wear a mask and to protect those in their families by not going to large social gatherings," Dr. Birx continued. "If they do, to make sure they're protecting those in their families that have substantial vulnerabilities that we know are related to obesity, hypertension, diabetes, and chronic lung, heart or kidney disease."
Dr. Birx went on to say the Trump administration has significant concerns about the rising number of cases in the state.