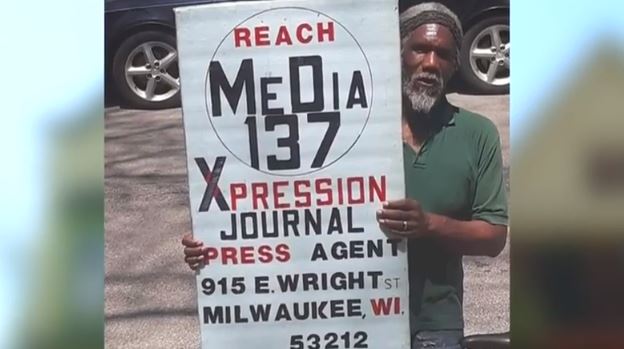 OAN Newsroom
UPDATED 12:05 PM PT — Saturday, July 25, 2020
GOP officials in Wisconsin voiced their outrage after a black man, who was well known to his community as a strong supporter of the president, was killed in broad daylight.
The party issued a statement Friday regarding the murder of 60-year-old Bernell Trammell, who was fatally shot outside of his publishing company the day before.
"We saw the cops pull up, the vans, ambulance, firefighters. We sat and watched. They gave CPR for about 15 to 20 minutes." – Taylen Pulley, resident
Trammell reportedly spent the weeks leading up to the attack advocating for President Trump's reelection.
According to Milwaukee authorities, an unknown suspect pulled up next to Trammell while he was sitting in front of his business, shot him execution style and sped off.
People who knew the man stated he was known for his political and religious views. They added he would be willing to have a discussion with anyone, even those who didn't share his viewpoint.
"He never once tried to convert you or change you," stated one friend. "He would just tell you what he thought, he would listen to what you had to think and he would respect that."
Residents in Trammell's neighborhood have left flowers, signs and artwork on the street to pay their respects.
"What happened to him, it shouldn't have happened to anyone," said another friend. "It's a senseless death."
Police have said the motive and exact details leading up to the shooting are unclear. However, they are looking into the possibility that the shooting was politically motivated.
The Wisconsin Republican Party has called on one of the state's district attorneys to lead an investigation into the crime.
"No American should fear for their personal safety because of where they live or their political affiliation," read their request.
"No American should fear for their personal safety because of where they live or their political affiliation." (3/3)

— Wisconsin GOP (@wisgop) July 25, 2020