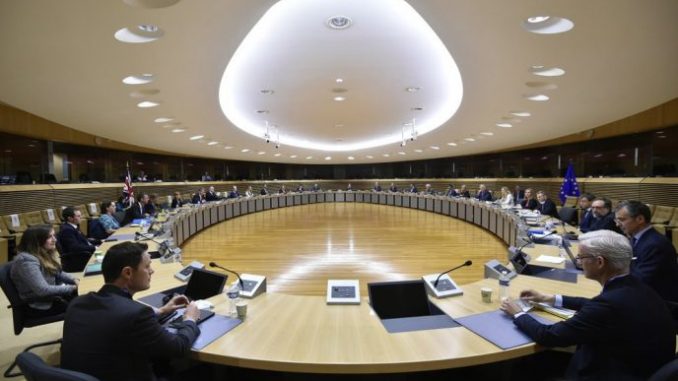 OAN Newsroom
UPDATED 4:55 PM PT — Thursday, July 23, 2020
No headway was made during the second round of in-person post-Brexit negotiations between the European Union and the U.K. According to both sides, Thursday's discussions showed considerable gaps in opinions on difficult topics and revealed a deal may not be reached until September.
The two groups are working to secure a trade deal before the U.K. is dropped from the EU's tariff-free economic zone at the end of this year.
However, the chief negotiator for the EU emphasized no progress has been made at all.
"The U.K. did not show a willingness to break the deadlock," stated Michel Barnier. "On the level playing field, the U.K. still refuses to commit to maintaining high standards in a meaningful way."
Both sides' head negotiators will meet informally in London next week before the next round of official talks resumes in mid-August.