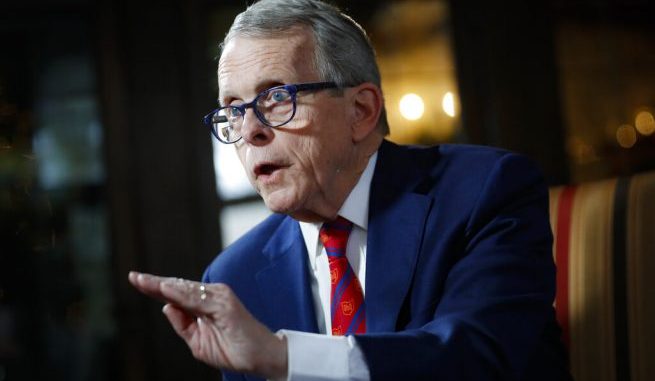 OAN Newsroom
UPDATED 3:17 PM PT — Wednesday, July 22, 2020
Minnesota and Ohio have joined dozens of other states in enacting face mandatory mask orders. Both statewide orders were issued on Wednesday and will go into effect this weekend.
Ohio Governor Mike DeWine noted that wearing masks now will help determine if Americans can relax more restrictions this fall.
Masks must be worn at all times when:
➡️At an indoor location that's not a residence
➡️Outdoors, when unable to keep 6ft social distance from those not in your household
➡️When waiting for, riding, driving, or operating public transportation -taxi, car service, private rideshare

— Governor Mike DeWine (@GovMikeDeWine) July 22, 2020
Wearing masks will make a difference. It will determine what our fall looks like. We want kids to go back to school, we want to see sports — to do that it's very important that all Ohioans wear a mask. #MasksOnOhio

— Governor Mike DeWine (@GovMikeDeWine) July 22, 2020
According to Minnesota's governor, the mandate is the cheapest, most efficient way to slow the spread of COVID-19 and allow businesses to reopen.
"This is the quickest way to ending the COVID pandemic. It is the surest way to getting us to the therapeutics and the vaccines with the least amount of impact on Minnesotans. It is the absolute economic key to making sure that businesses are open and stay open." – Tim Waltz, Governor of Minnesota
That's why, beginning on Saturday, July 25, all Minnesotans will be required to take this simple and effective step to slow the spread of COVID-19. Questions? Visit https://t.co/6keDtaLb1x. #MaskUpMN

— Governor Tim Walz (@GovTimWalz) July 22, 2020
He went on to say with the mask mandate in place, he believes the state will be able to push forward from the worst of the pandemic.