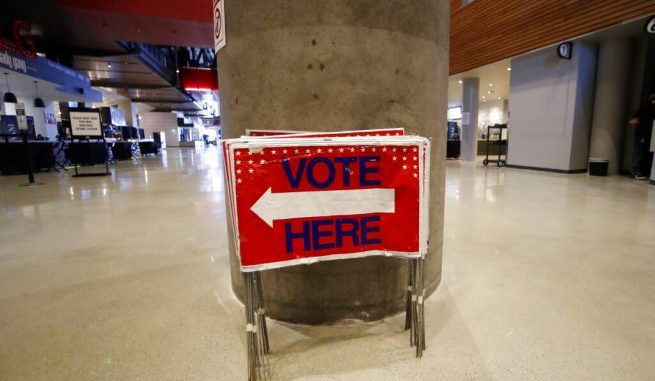 OAN Newsroom
UPDATED 7:12 AM PT — Tuesday, July 21, 2020
A record number of lawsuits are being filed over the 2020 elections. According to Loyola Marymount University law professor Justin Levitt, at least 154 cases have been filed across 41 states, including the District of Columbia.
A driving factor of the increased litigation appears to be the ongoing coronavirus pandemic as Democrats and Republicans share stark disagreements over how voters should take to the polls this election cycle.
One of the main points of contention is on whether to lean in to mail-in voting with many Republicans, including President Trump, expressing concerns the practice could lead to widespread voter fraud. The president has specifically said he's against plans to mail absentee ballots and applications to all voters.
"Some people just can't make it to a polling station and they have good reason, but they have to go through this process in order to verify their identity," he stated.
On the other hand, many Democrats have argued that mail-in voting is necessary. They believe voters may be discouraged from in-person voting because of the pandemic.
Meanwhile, many analysts speculate the pandemic is just one piece of the puzzle as this election cycle is already on pace to see a massive number of lawsuits barring ones related to the coronavirus.
So far, at least three right-leaning advocacy groups have sent warning letters to election officials, along with some litigation, asking them to purge ineligible voters from their rolls. They have argued that leaving people ineligible of voting on their voter rolls increases the likelihood of voter fraud and cyber attacks.
There's also been contention over whether to maintain the Electoral College system. Since the president won the 2016 election, beating Democrat contender Hillary Clinton in an Electoral College victory, Democrats have called for the system to be reformed or abolished. They have argued that the Electoral College undermines the popular vote.
"You can run the best campaign, you can have the best plans, you can get the nomination, you can win the popular vote and you can lose the Electoral College and therefore the election," Clinton stated.
A recent decision by the Supreme Court dealt a blow to efforts to change the system when it ruled states have the authority to dictate how their electors vote, which in most cases means they would have to abide by the state's popular vote rather than being able to vote for whichever candidate they want.
This all comes as litigation is expected to ramp-up in coming months as the November elections draw near.