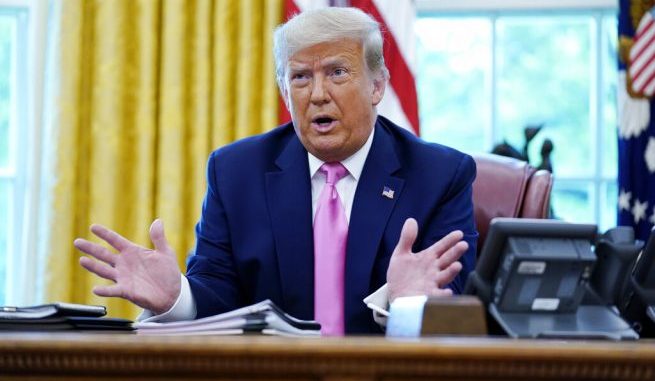 OAN Newsroom
UPDATED 11:10 AM PT — Monday, July 20, 2020
President Trump, once again, blasted China for their role in the coronavirus pandemic. While speaking during a broadcasted White House coronavirus meeting with other prominent lawmakers Monday, the president said all the deaths could have been prevented and noted that China should have never allowed the virus to spread.
President Trump also emphasized the state of the world as a whole by saying this is a global problem with major spikes being seen in countries, including Mexico, Brazil and Russia.
The president also went on to break down details being discussed for the next virus stimulus package and emphasized a possible payroll tax cut for business owners.
"We're discussing probably a total of 10 different elements, but payroll tax cut is a very important one," he stated. "It's a big saving for the people, it's a tremendous saving and I think it's an incentive for companies to hire their workers back and to keep their works, so payroll tax cut to me is very important."
President Trump on White House Coronavirus Task Force Briefings: "I'll get involved and we'll start doing briefings…probably tomorrow…last time we were no where with vaccines and therapeutics…I think it's a great way to get information out to the public." pic.twitter.com/RjkTh2N30M

— CSPAN (@cspan) July 20, 2020
Treasury Secretary Steven Mnuchin also said the package aims to focus on "kids, jobs, plus vaccines." On Tuesday, he and White House Chief of Staff Mark Meadows will meet Senate Republicans on the matter.