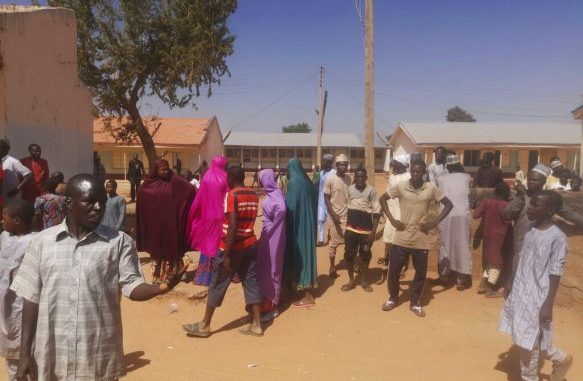 OAN Newsroom
UPDATED 2:17 PM PT – Monday, December 14, 2020
Parents in Nigeria said the government failed to act quickly after 300 students were reportedly abducted from a local school.The incident happened Friday.
Authorities said members of an armed gang attacked the school in a possible ransom scheme. According to reports Monday, gang members have been in contact with a teacher at the school and are demanding the government stop search efforts.
Some Nigerians have said the incident is just one example that their government is failing.
"Nothing of our governmental system was available to protect those children, nothing could prevent the people who took them away from having access to them," stated activist Oby Ezekwesili. "News of their being abducted came out to forestall their being taken away successfully. What else can define poor governance than all of these?"
Hundreds of #Nigerian pupils are missing, with many feared to have been abducted, after gunmen attacked a secondary school in north-western Katsina state. https://t.co/0o5YM74Ta7 pic.twitter.com/76EZ9ElOsb

— Anietie Ewang (@aniewang) December 13, 2020
Officials said the event is eerily similar to a 2014 school kidnapping committed by Boko Haram.