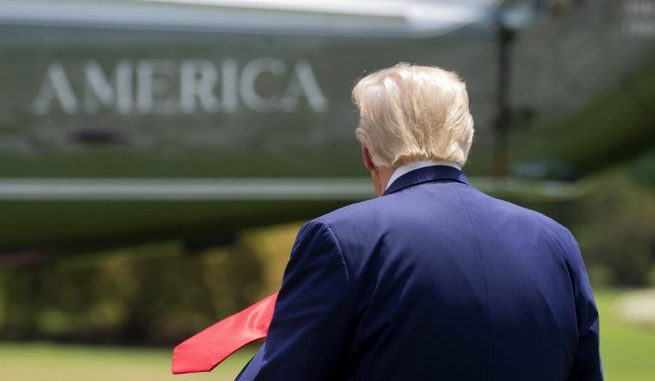 OAN Newsroom
UPDATED 7:31 AM PT — Saturday, July 18, 2020
Two top officials from the White House and President Trump's reelection campaign are giving the president kudos for his leadership during the coronavirus pandemic.
On Friday, White House counselor Kellyanne Conway and the president's campaign adviser Mercedes Schlapp praised President Trump's response to the virus while speaking to reporters.
Conway noted that his approval ratings receive a major boost when he's among White House task force officials. She recommended President Trump continue briefing the public regularly about the coronavirus and to make sure he is always front-and-center.
"Well I believe it because the pandemic continues and he's done a solid job leading us through it," said Conway. "His approval rating on the pandemic was higher when he was at the podium, it was 51% in March, and people want to hear from the President of the United States."
In a heated interview on CNN, Schlapp touted President Trump's decisive and immediate action to halt foreign travel. She also slammed presumptive presidential rival Joe Biden for calling the action xenophobic. Schlapp then criticized the Obama administration's pandemic response plan by alleging officials depleted our national stockpile.
When asked about whether the federal government should issue a national face mask mandate, Schlapp argued that the decision should be made by state governments. She said despite the disagreements, everyone is trying to figure out the best way to handle the ongoing pandemic.
"And what we've decided, is we need to ensure that we're continuing to flatten the curve, keeping mortality rates down, ensure that we fast-track the vaccines development, the therapeutics development," explained the Trump campaign adviser. "We've been able to increase our testing capabilities, we're seeing results."
Meanwhile, President Trump said there's a another major coronavirus relief package in the works, which will demand a payroll tax cut.