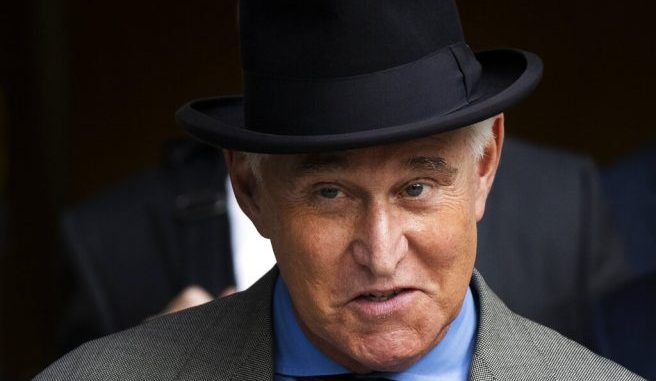 OAN Newsroom
UPDATED 10:44 AM PT —Friday, July 10, 2020
President Trump said Roger Stone's prayers may have been answered, following pleas for a pardon from his former political adviser.
His comments came after the Department of Justice advocated for Stone to begin his prison sentence next week despite his bid to postpone his 40-month sentence due to fears of the coronavirus.
President Trump said Stone was framed and is the victim of a "corrupt and evil witch hunt."
"Roger Stone was treated very unfairly, unbelievably unfairly, and I watched that and thought it was incredible the way that man was treated, including with the jury forewoman," he told reporters. "It was disgrace and the judge, the way she treated him, I think it was a disgrace that they didn't give him a retrial."
ENOUGH! @RealDonaldTrump should pardon Gen. Flynn, Roger Stone, Manafort and virtually every other American caught up in the corrupt Mueller special counsel operation.

And directly appoint a special counsel to hold the Obama/Clinton/Deep State abusers accountable to the law. https://t.co/9jbqks91iJ

— Tom Fitton (@TomFitton) July 9, 2020
Prosecutors initially called for up to a nine-year sentence for Stone, but Attorney General William Barr reduced the recommendation. Stone is due to report to prison July 14.