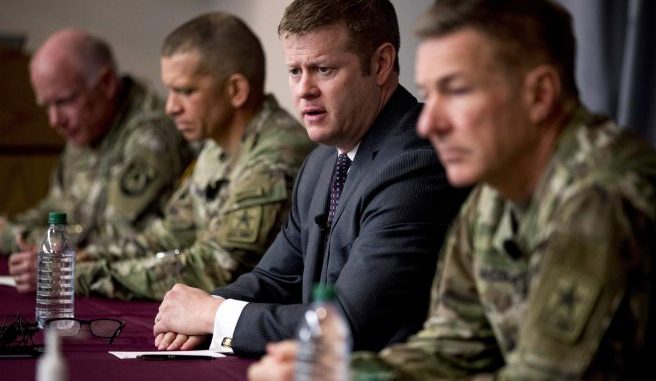 OAN Newsroom
UPDATED 3:02 PM PT —Friday, July 10, 2020
The Army secretary has announced an independent review of the disappearance and death of specialist Vanessa Guillen. On Friday, Ryan McCarthy announced he is directing an independent investigation into Fort Hood, where Guillen went missing in late April.
Guillen had been missing for more than two months before an investigation was launched. Her remains were found and identified in late June.
Army officials have arrested Cecily Aguilar, who confessed to dismembering, burning and hiding Guillen's body in three separate places. The other suspect committed suicide.
"I'm pleased to report that the secretary is going to recommend to the Department of Defense to do this investigation," stated Rep. Sylvia Garcia (D-Texas). "So, we were really heartened by that."
The Army has come under scrutiny in recent weeks amid renewed criticism over the military's handling of the investigation.
The review will determine whether the correct steps were taken in the handling of the case.