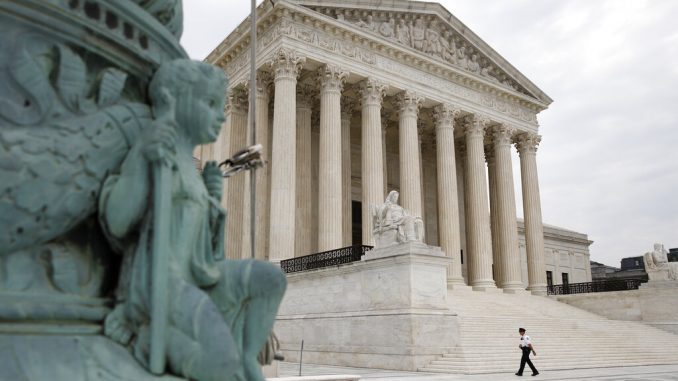 OAN Newsroom
UPDATED 5:00 PM PT — Wednesday, July 8, 2020
The ongoing fight over the release of the president's financial records is coming to a close. The Supreme Court is expected to make a decision on three cases, which were presented by House Democrats and a grand jury, on Thursday.
The material in question includes information on the president's tax returns, banks, longtime accounting firm and his family run real estate business.
In the past, President Trump has said the push from the left to release his records is nonsensical. He pointed out that his records have been under audit by the IRS.
"If I'm not under audit, I would do it. I have no problem with it, but while I'm under audit I would not give my taxes. There is no law whatsoever. …I have no obligation to do that while I'm under audit, and no lawyer would tell you to release your tax returns while you're under audit." – Donald Trump, 45th President of the United States
However, in a congressional committee hearing in last February, the president's former attorney Michael Cohen appeared unsure as to whether or not he was under audit. He said he presumed the president was not at the time.
"Statements that he had said to me was that what he didn't want is to have an entire group of think tanks that are tax experts run through his tax return and start ripping it to pieces," stated Cohen. "Then he'll end up in an audit and he'll ultimately have taxable consequences, penalties and so on."
President Trump is the first president in recent years to refuse disclosing his financial records. Thursday's ruling will undoubtedly test the limits of the power balance between Congress, state prosecutors and the presidency.