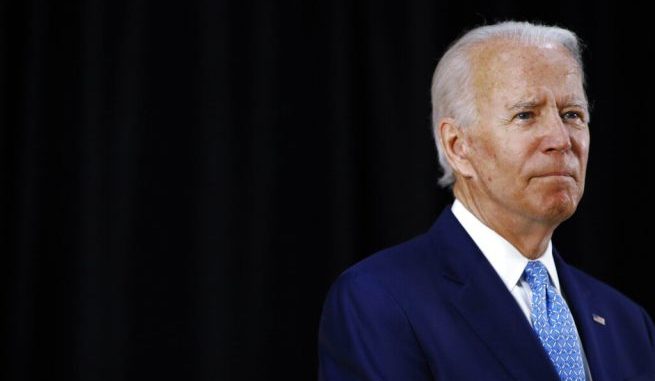 OAN Newsroom
UPDATED 11:19 AM PT — Thursday, July 9, 2020
Joe Biden said police are over-militarized and have "now become the enemy." During an interview with progressive activist Ady Barkan Wednesday, the former vice president appeared to change his stance on police funding.
Biden said he would support allocating department funds to other programs. This comes just three weeks after he proposed more funding to police in an op-ed in which he called for an additional $300 million for police to introduce "more diverse officers, a national use of force standard and more body cams."
The presumptive 2020 Democrat presidential nominee then said a surplus of certain equipment for police has led to them become the enemy in communities.
???? ????????
Joe Biden says police have "BECOME THE ENEMY" and calls for CUTTING police funding: "Yes, absolutely!" pic.twitter.com/hV9KyuqhiX

— Trump War Room – Text TRUMP to 88022 (@TrumpWarRoom) July 8, 2020
Meanwhile, Biden's campaign denied the candidate changed his position on the matter by reiterating he does not support defunding the police. However, they stressed Biden does "think conditions should be placed upon them" and that certain departments should take significant reforms.