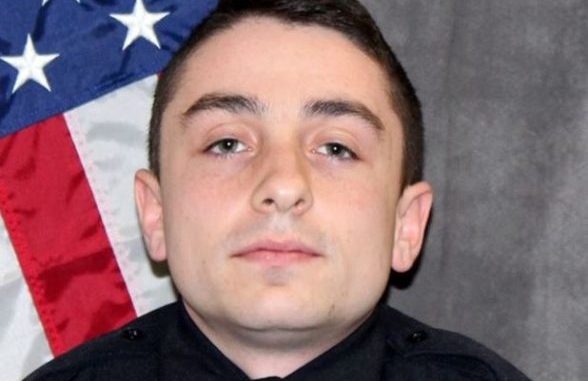 OAN Newsroom
UPDATED 1:30 PM PT — Saturday, July 4, 2020
A community in Toledo, Ohio is mourning the loss of an officer who was recently killed in the line of duty. Officer Anthony Dia was allegedly shot while responding to a call of an intoxicated man, who was roaming the parking lot of a Home Depot just after midnight on Saturday.
"Sacrifice comes in all forms," stated Mayor Wade Kapszukiewicz. "We cannot forget the struggle that our police officers face on a daily basis."
Upon arriving at the scene, Dia reportedly approached the man. The suspect then turned around and shot him in the chest before fleeing the scene.
The officer was rushed to the hospital, where he was later pronounced dead. According to police, the unidentified suspect fled the scene and was found in the woods behind the store with a self-inflicted fatal gunshot wound.
During a recent press conference, Toledo's mayor detailed the moment Officer Dia was removed from his hospital room. Around 20 officers, who were emotional over the loss of their brother in blue, saluted Dia as he was wheeled out.
"I will never forget the sight of Officer Dia being wheeled out of the hospital on a gurney, his body wrapped in an American flag," added Kapszukiewicz.
The death of Toledo Police Officer Anthony Dia weighs heavy on the hearts of officers and all those who knew the passion with which Officer Dia loved his family and served his community. We will continue to provide updates to officers & the community as information is processed. pic.twitter.com/DSwyYVdqSe

— Toledo Police (@ToledoPolice) July 4, 2020
The 26-year-old police officer is survived by a wife and 2-year-old son.
A friend of the fallen hero has set up a GoFundMe page for those who want to help his family as they do their best to cope with the tragic loss.
Moving forward, Toledo Police Chief George Kral is planning to hold a press conference Monday, where he will update the public on any new information learned about the suspect and a possible motive.