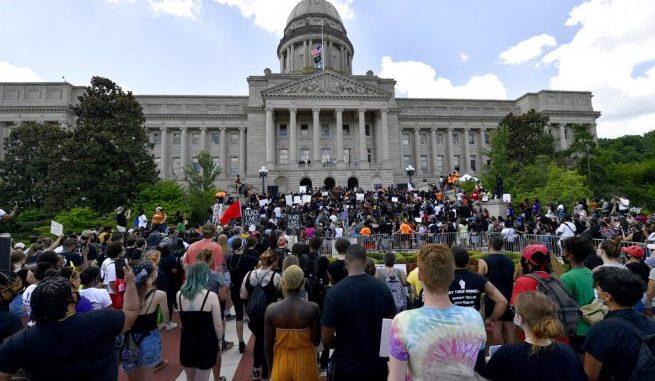 OAN Newsroom
UPDATED 12:50 PM PT — Thursday, July 2, 2020
The Louisville City Council has demanded more transparency from their mayor following the death of Breonna Taylor. Earlier this week, council members announced a probe into Greg Fischer and his administration for their handling of Taylor's death.
The 25-year-old black EMT was shot to death in March by Louisville police officers, who were serving a no-knock search warrant at the wrong address.
During a recent conference, city officials raised several questions as to how the mayor responded to the incident. They have alleged he tried to cover up the circumstances surrounding what happened.
"There's an awful lot that I think we all don't know," said local official Brent Ackerson. "So, the best we can do with Breonna Taylor is to establish a clear timeline of the events that took place, who was involved, who knew what when, who were the decision makers."
The city council's investigation will allow members to call Fischer, along with other officials, to testify and obtain important documents related to Taylor's death.