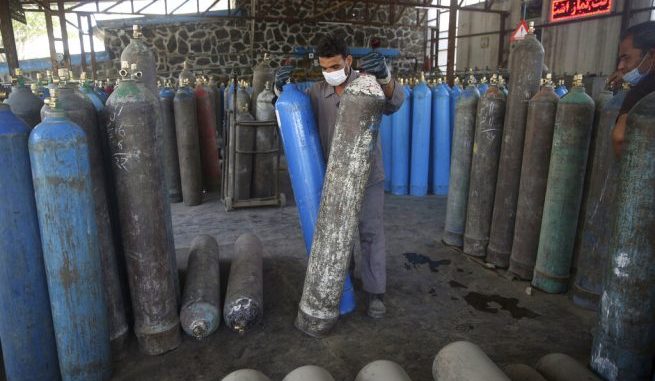 OAN Newsroom
UPDATED 5:00 PM PT — Thursday, July 2, 2020
An old Afghanistan factory has been repurposed to help coronavirus patients. During the pandemic, Najibullah Seddiqi reopened his oxygen factory to give free oxygen to those with COVID-19.
With the help of 12 employees, he has been donating nearly 300 oxygen cylinders every day. He has also sold around 700 cylinders to hospitals.
Out of the six oxygen suppliers in Kabul, Seddiqi's factory is the only one that provides free refills. He has said he will keep his factory open as long as the pandemic lasts.
"I saw a man crying for his dead wife, who died of coronavirus due to lack of oxygen," explained the business owner. "That moment, I took the decision to reopen my factory after seven years of closure."
A spokesperson for the Afghan Health Ministry confirmed Seddiqi's factory is putting an end to oxygen shortages at nearby hospitals.