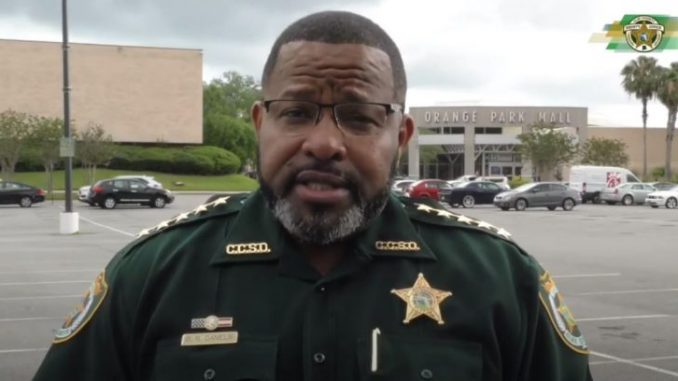 OAN Newsroom
UPDATED 3:08 PM PT — Thursday, July 2, 2020
A sheriff in Clay County, Florida has a message for violent protesters: "Lawlessness, that's unacceptable in this country, that's unacceptable in Clay County."
Sheriff Darryl Daniels released a video this week, in which he announced he'll deputize every lawful gun owner in the county if protests get too out of control.
"If you threaten to come to Clay County and think for one second that we'll bend our backs for you, you're sadly mistaken," added Daniels.
His remarks came amid continued nationwide protests over police brutality. Many of these demonstrations have led to an increasingly tense atmosphere between protesters and law enforcement.
According to Sheriff Daniels, the relationship between Clay County authorities and the public has been "great and not strained." He has since asked that same community for their help to stop violence before it happens.
He went on to clarify his department has every intention of assisting peaceful demonstrations, but reiterated any acts of violence will not be tolerated.
"We'll protect your constitutional rights as long as you remain under the umbrella of peaceful protests," said Daniels. "The second you step out from under the protection of the Constitution, we'll be waiting on you."
He is currently nearing the end of his first term as sheriff. He'll be facing off against five other challengers in a primary scheduled to take place in August.