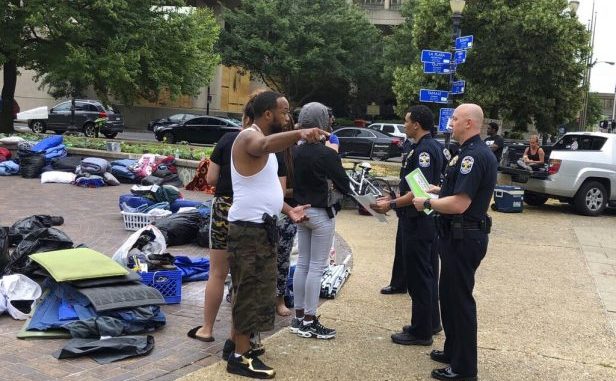 OAN Newsroom
UPDATED 3:36 PM PT — Sunday, June 28, 2020
The suspect who allegedly opened fire at a Kentucky protest has been arrested. On Sunday, Louisville police confirmed the suspect is in custody and has been hospitalized.
Authorities have not released the identity of the suspect. His condition is unknown.
Saturday's shooting left one person dead and another injured after a protest in Jefferson Square. 27-year-old Tyler Charles Gerth, an avid photographer and protester, died at the scene.
While most protesters in the park have been largely peaceful. Things changed last night when shots rang out in the park, leaving one dead and one other shot. We are now clearing the park and it will stay cleared.

— LMPD (@LMPD) June 28, 2020
According to authorities, the suspect had already been arrested multiple times in recent weeks for his behavior.
"We are conferring with the attorney's office on appropriate charges to be filed. This man had been participating in the protests since they began. He had been arrested a couple of times over the past several weeks. He had been repeatedly asked by other members in the park to leave due to his disruptive behavior." – Chief Robert Schroeder, Louisville Police Department
The protest was held in honor of Breonna Taylor, who was killed earlier this year after police entered her home on a no-knock warrant.