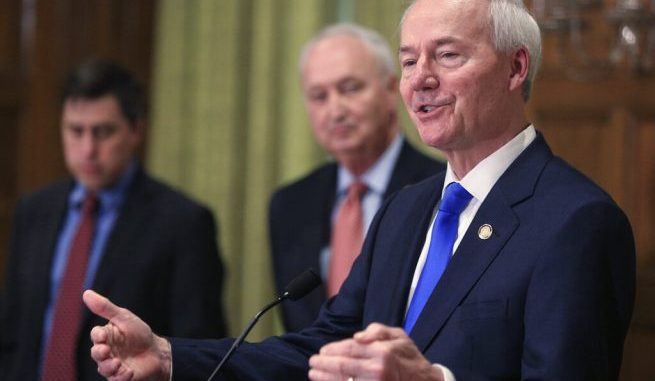 OAN Newsroom
UPDATED 7:32 AM PT — Monday, June 29, 2020
Arkansas Gov. Asa Hutchinson (R) said states should not restrict each other after New York announced a quarantine for travelers coming from states hit hard by COVID-19.
The state of Arkansas falls under the new order. New Jersey and Connecticut announced the order with New York, which requires a 14-day quarantine for those traveling from mostly southern states.
Hutchinson said Sunday the mandate is understandable and noted that his state had a similar order a on New York at the beginning of the outbreak. However, he now he wants to focus on the economy.
"We're just gonna do better to get our cases down in Arkansas, but ultimately we can't be putting these restrictions on each other across the country because we do have to do two things: both manage the virus and manage the growth of our economy," stressed the Republican governor.
Listen in Sunday as I answer questions on our current national health emergency. https://t.co/pLbKGZprjZ

— Gov. Asa Hutchinson (@AsaHutchinson) June 27, 2020
Hutchinson has called for testing nationwide to be doubled and noted that the demand for tests will only increase.