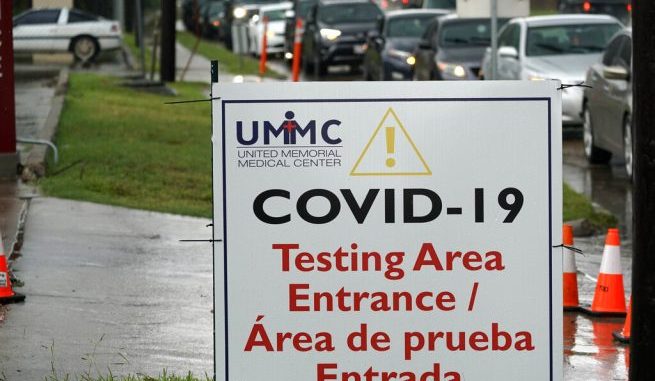 OAN Newsroom
UPDATED 12:30 PM PT — Saturday, June 27, 2020
Houston hospitals are reportedly just weeks away from being overrun by coronavirus patients. According to reports, hospital beds are nearing capacity.
Texas put reopening on pause this week due to a recent surge of coronavirus cases in the state, which has led to a record number of hospitalizations for almost two weeks.
Hospital workers reported the current number is manageable, but they are more concerned about where the state will be in just a few weeks.
Health officials explained the number of future cases will depend on how the community responds to the surge.
"It's totally dependent on how the community, the individuals in our community, react to the messages that they're getting from the governor and from the hospitals," stated health official David Persse. "If they hear the message, if they start wearing the mask and social distancing, we should be able to get through this."
If residents refuse to wear masks and uphold social distancing practices, officials claimed hospitals could be "in a world of hurt."
Texas was one of the few states across the nation to experience a resurgence after deciding to lift restrictions early on.