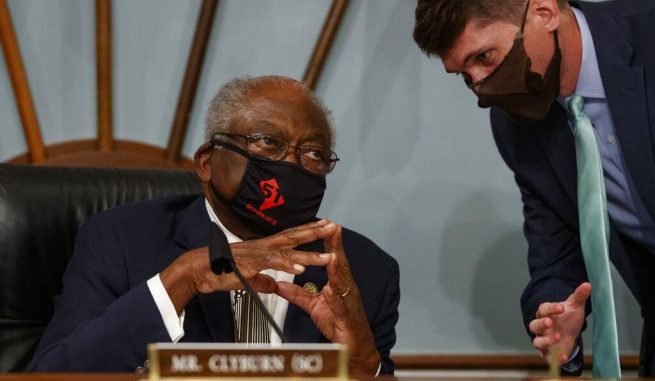 OAN Newsroom
UPDATED 4:20 PM PT — Friday, June 26, 2020
The House majority whip has threatened to stop holding in-person coronavirus meetings if lawmakers do not comply with mask guidelines. On Friday, Rep. James Clyburn (D-S.C.) stated lawmakers should adhere to the attending physician's guidelines if they want meetings to continue.
House Minority Whip Steve Scalise (R-La.), Rep. Jim Jordan (R-Ohio) and Rep. Mark Green (R-Tenn.) were all without masks during the meeting. Green argued it wasn't necessary to wear masks because members were sufficiently spaced apart.
However, according to Clyburn, not wearing a mask puts others in danger.
"Face coverings are required," he stated. "We are not going to have another meeting in a confined space for more than 15 minutes if we are not going to abide by this."
The lawmaker has expressed this issue is also a matter of good manners and looking out for colleagues.