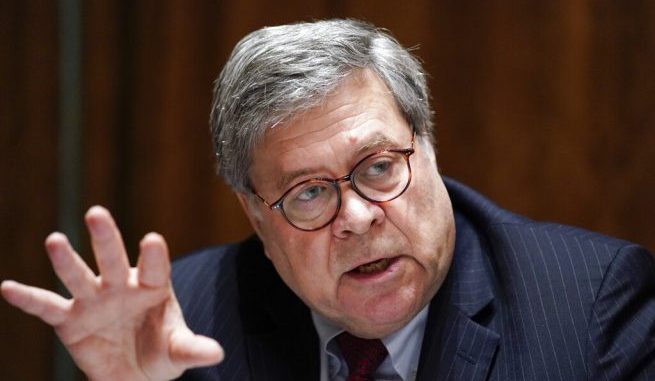 OAN Newsroom
UPDATED 1:30 PM PT — Friday, June 26, 2020
Attorney General William Barr has denied that President Trump had any influence over the Justice Department's recent decisions regarding several cases. On Thursday, Barr stated the president's stance on General Michael Flynn's case did not factor into why his charges were dropped.
He also noted the president was not acting through him when U.S. attorney Geoffrey Berman was fired and when Roger Stone's sentencing was reduced.
Barr stressed that "all powers carried out by the department are vested in the attorney general." He defended the decisions made by saying they were the right and just outcomes.
"I would say that justice was, is, being done in that case. I would also say that the same is true in the other case you mentioned, the Stone case. He got the sentence that everyone else would have gotten for that conduct. That's justice, that's the rule of law." – William Barr, U.S. Attorney General
The attorney general has agreed to testify before the House Judiciary Committee next month amid investigations into the Berman firing and Stone's sentencing.