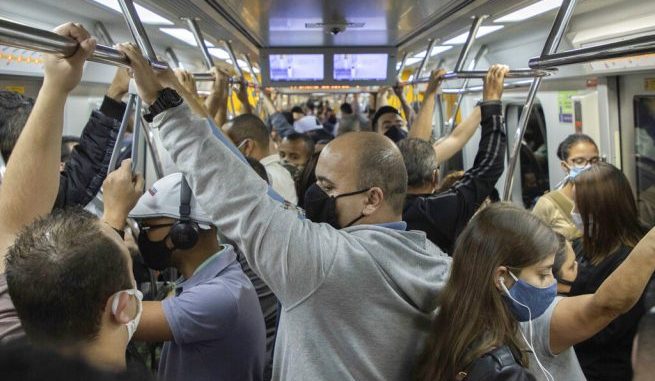 OAN Newsroom
UPDATED 8:20 AM PT — Tuesday, June 23, 2020
Coronavirus cases in Brazil have continued to rise amid the ongoing pandemic. The nation reported a record breaking 54,000 new cases within just 24-hours.
According to health officials Monday, the growth of cases in the last week was greater in smaller towns and cities than in the mega city of Sao Paulo.
Some officials are now warning the country is close to chaos if social distancing or other means of precaution are not enforced.
"We have patients waiting for spaces in the ICU. We didn't want to reach this point, but we've reached this point. From here on out things are going to get to a point where we won't be able to control them anymore."
— Fernando Brum, Director of Sorocaba Coronavirus Combat Committee
Meanwhile, Brazilian President Jair Bolsonaro has come under immense fire over his handling of the health pandemic. The country still has no permanent health minister after losing two since April after their alleged clashes with Bolsanaro.