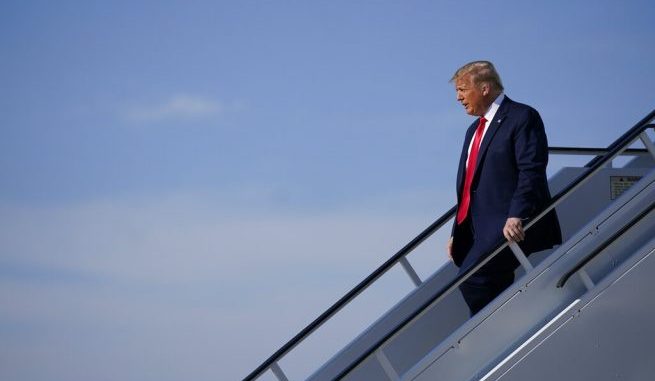 OAN Newsroom
UPDATED 7:11 AM PT — Monday, June 22, 2020
President Trump has praised the country's testing capacity amid the coronavirus pandemic. In a tweet Sunday night, he suggested America's virus testing is much greater and more advanced than any other country in the world.
Our Coronavirus testing is so much greater (25 million tests) and so much more advanced, that it makes us look like we have more cases, especially proportionally, than other countries. My message on that is very clear!

— Donald J. Trump (@realDonaldTrump) June 22, 2020
His remarks come as more than 25 million COVID-19 tests have been administered across the U.S. As a result, the president said this makes it look like the U.S. has more cases than other countries. He was reiterating remarks he made during a rally in Oklahoma over the weekend.
"…When you do testing to that extent, you're going to find more people," he stated. "You're going to find more cases, so I said to my people slow the testing down, please."
While the mainstream media has criticized the president for his comments, several White House officials have come out and said the statement was made in jest.
Meanwhile, the White House is preparing for a possible second wave of coronavirus in the fall. That's according to White House trade adviser Peter Navarro who said in an interview Sunday that officials are stockpiling in anticipation.
"You prepare for what can possibly happen, I'm not saying it's going to happen, but of course you prepare," he explained. "And I'll tell you what, we are a lot more prepared under this president then we were when China hoisted this on us to begin with."
Navarro went on to condemn the Chinese government for their handling of COVID-19 during its onset.