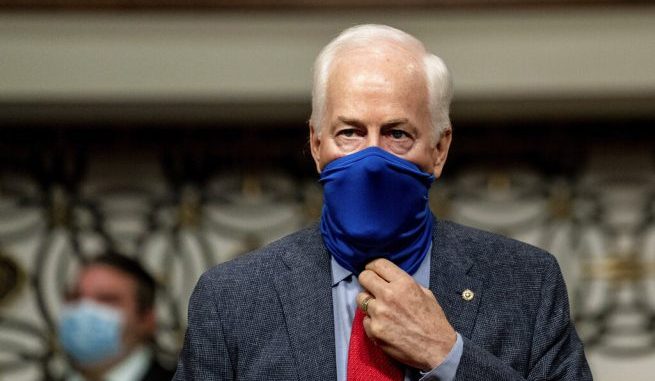 OAN Newsroom
UPDATED 6:15 PM PT — Thursday, June 18, 2020
A Republican senator has stated he is planning to introduce legislation to make Juneteenth a federal holiday. Sen. John Cornyn (R-Texas) made the announcement while speaking on the Senate floor Thursday.
Soon I'll be introducing a bill to make #Juneteenth a federal holiday. Texans have celebrated this end to slavery for 155 years. It's an opportunity to reflect on how far we've come and
a reminder of how far we still have to go. https://t.co/xAgXxMTegu
george-floyd-15349677.php

— Senator John Cornyn (@JohnCornyn) June 18, 2020
June 19th marks the end of slavery in the state of Texas. Sen. Cornyn explained why honoring that specific day is important.
"It's an opportunity to reflect on our history, the mistakes we have made, but yet how far we've come in the fight for equality and a reminder of just how far we still have to go," he said.
Though it's an unofficial holiday, 47 states, including Washington, D.C., have recognized Juneteenth for over 150 years.
Rep. Sheila Jackson (D-Texas) recently introduced similar legislation in the House.
On Juneteenth, this nation should pause to acknowledge that the fight for freedom continues for Black Americans 155 years after breaking free from the bonds of slavery.

It should be a federal holiday.

Proud to support @JacksonLeeTX18's Juneteenth National Independence Day Act.

— Rep. Joe Kennedy III (@RepJoeKennedy) June 18, 2020
Meanwhile, President Trump has said he made the day famous after "nobody had ever heard of it." In a recent interview, the president claimed the original date for his upcoming rally in Tulsa helped bring awareness to the day.
The president moved his rally date from June 19th to the 20th after being criticized that the original date was racially insensitive.