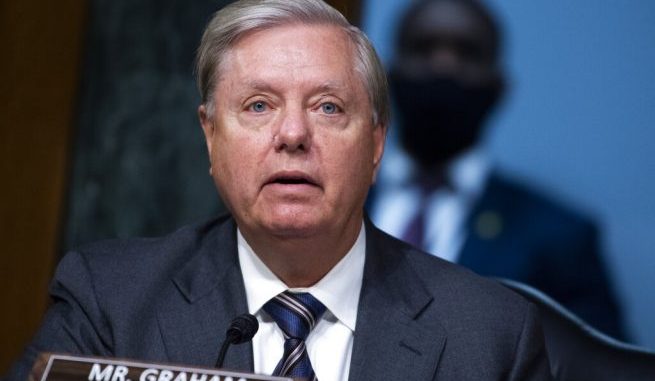 OAN Newsroom
UPDATED 1:25 PM PT — Wednesday, June 17, 2020
Sen. Lindsey Graham (R-S.C.) continues to push for bipartisan negotiations on police reform. He spoke to the press shortly after Republicans rolled out their police reform bill on Wednesday.
Democrats released their own version of the bill last week.
Sen. Graham called the Democrat proposal a "wish list" and implied that it goes too far. He's encouraged Democrats to negotiate in good faith so the bill can pass through Congress smoothly.
"To my Democratic colleagues, I appreciate you putting together your list," he said. "I'd like to work with you, but were not going to get there if we keep playing this game."
A vote on the bill is expected to take place next week. Republicans will need the support of at least seven Democrats for the legislation to move forward.